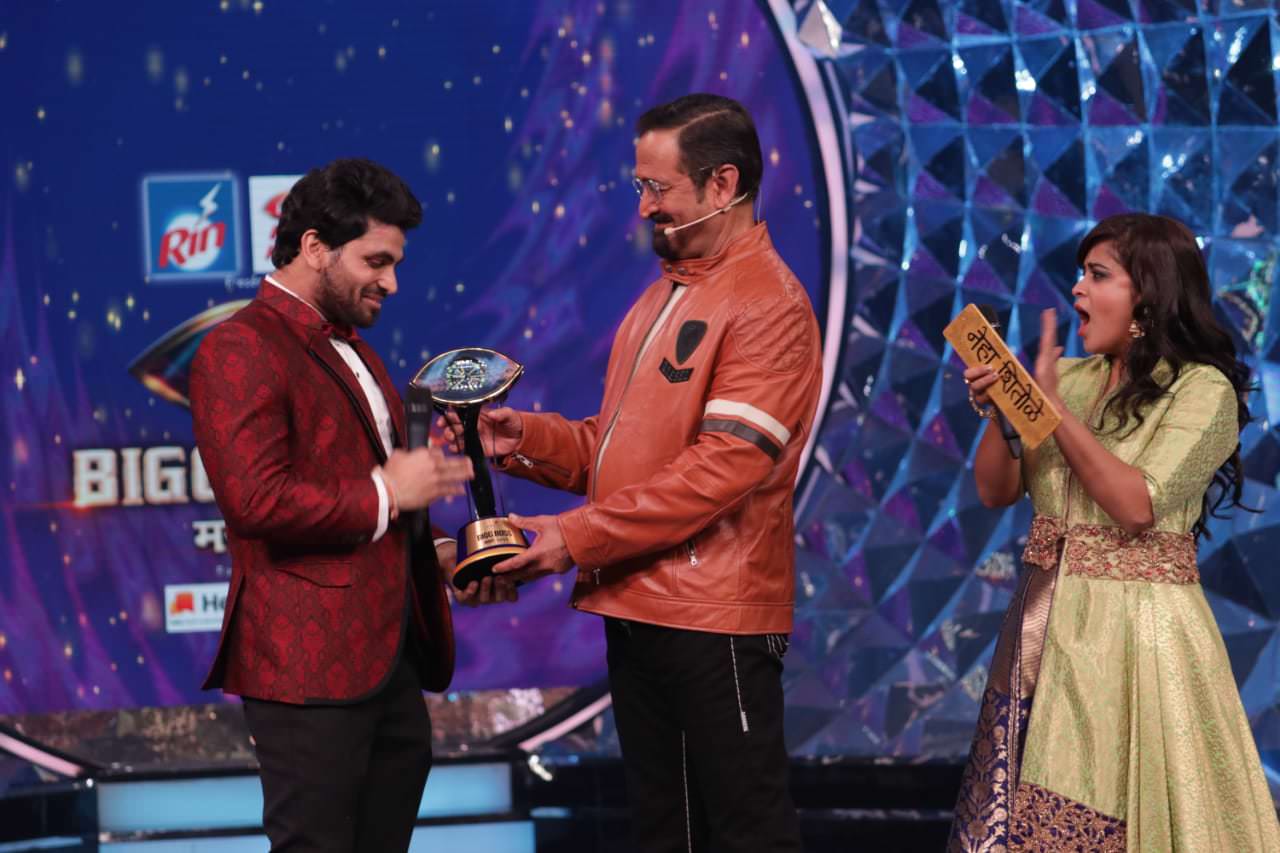 After 3 months of non-stop fun and drama Bigg Boss Marathi season 2 has finally had it's winner! Along with the contestants the audiences have been through this journey of quarrels, friendships, cries, laughs and all of that revealing the true self of all contestants! Amravati's gentle giant Shiv Thakare has defeated all those considered to be smarter and strategical than him! And he has proved that goodness & love is the best strategy to win in Bigg Boss or in any walk of life! Whereas Neha Shitole ended up winning the 2nd place prize!
Shiv has been awarded 17 Lac Rupees and a priceless Bigg Boss Winner's Trophy! From Surekha Punekar's motherly affection, Abhijeet Kelkar's too emotional behaviour, Abhijeet Bichukle's out of this world antics, Shivani Surve's aggression, and the love that blossomed between Shiv and Veena, the audiences experienced all of this through the journey.
And the host of the show Mahesh Manjrekar too became everyone's favorite just like the first season! His new looks too where the talk of the town! While this season of Bigg Boss is now over and soon we will have Marathi Bigg Boss season 3 on our very own Colors Marathi from this week we can still meet all our favorite contestants through special episodes that show their journey in the show! So keep watching Colors Marathi!

The post Gentle Giant 'Shiv Thakare' Wins Marathi Bigg Boss Season 2! appeared