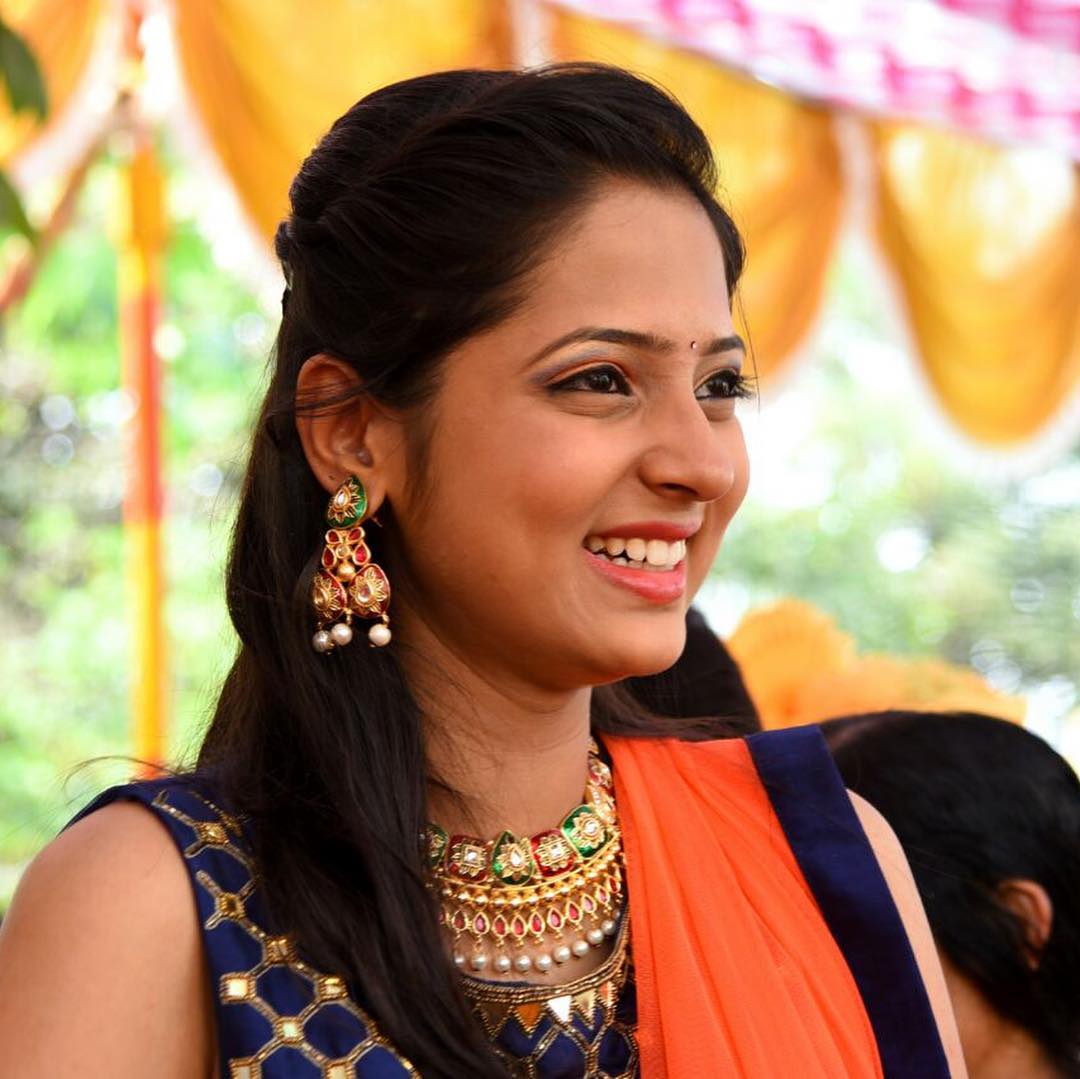 Vidula Choughule Marathi Actress Photos, Biography (Siddhi – Jeev Zala Yeda Pisa )
Name :Vidula Choughule
Also Known as : Siddhi in Jeev Zala Yeda Pisa
City :
Birth Date :– 7th December 2002
Education : 10th
College : Chate School
Marital Status : Unmarried
Vidula always wanted to be an actor and she was trained as an actor from 3rd Std. She was studying in 10th Std. When she was selected as the lead actress in Colors Marathi's 'Jeev Jhala Vedapisa' her 10th board exams where about to start! And she had to miss some of her papers due to shooting! Though she would be giving the rest of papers in July! Apart from acting she was also fond of dancing and swimming. She has worked in many children plays on Marathi theatre and has won in many theatre competitions. She was awarded a state level scholarship by 'CCRT' – Center for Cultural Resources and Training.
Vidula Choughule is born & brought up in Kolhapur.
Jeev Zala Yeda Pisa is Vidula's debut in T.V. serials.
---
Vidula Choughule Jagtap's Filmography :
---
Marathi Tv Serials as Actress :
Marathi Natak (Drama-Play) as Actress :
Aadinbachya Betavar
Ganpati Bappa Hajir Ho
Zadwali Zumbi
Rakhetun Udala Mor
Sar Kas Shant Shant
Mata Dropadi
ShortFilms as Actress :
---
Vidula Choughule Marathi Actress Photos/Wallpapers :
---
The post Vidula Choughule Marathi Actress Photos, Biography appeared first